Six Ideas to Help Companies Find Qualified Candidates During the Pandemic.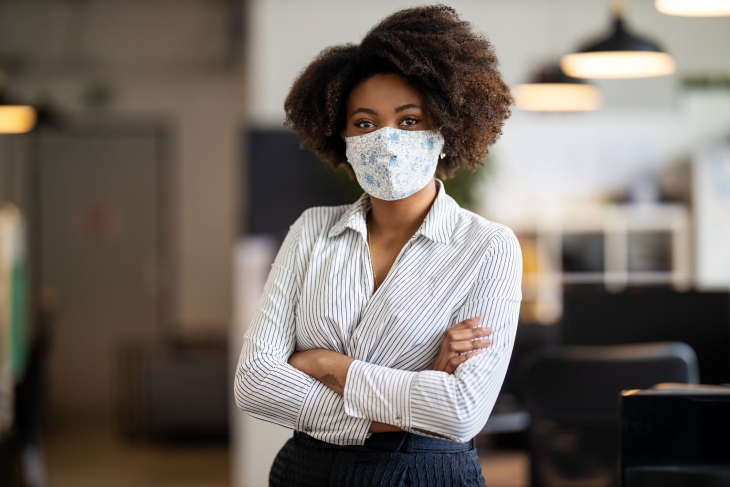 As the COVID-19 pandemic continues to impact businesses of all sizes, many organizations struggle to find qualified candidates for open positions, as Forbes has concluded in their recent article Why Its So Hard To Find The Right Candidates In Today's Economy. As a result, it's crucial now more than ever to make sure you're finding the right candidate for the job, which means considering the unique challenges posed by this global health crisis. But how can you be sure that the new hires you make are actually qualified and capable of doing the job? Mercer County Works has found some unique ways around this problem for your business to find the best candidate in a challenging market.
Assess the needs of your company and the role you are trying to fill.
Hiring during a pandemic is not easy. It can be hard to find the right candidate because you may need someone who has experience with certain types of skills or work environments that are not common these days. You can assess your company's needs by looking at the following questions: 1) What is it that you want to achieve? Does our business want to increase revenue or create a new customer base, for example, and how will they benefit from working with someone who fills out these roles better than others in comparison (i.e., more customers)? 2) What type of personality do I need/want as part of my team - both internally & externally. 3) Lastly, what type(s) of support could I use that would provide the company with the most value?"
Draft a job description that is clear, concise, and accurate
Job descriptions are often a crucial part of the recruiting process as they provide prospective employees with all the information needed to apply for open positions. If you're looking for someone who's qualified and has what it takes, make sure that your job posting includes everything from qualifications (including education) down through duties & responsibilities so potential candidates can best communicate their interest in working alongside YOU! The following guidelines will ensure you have a clear job description every time: 1) Keep sentences simple - use short words/ phrases instead of elaborate ones when possible; 2) Use common-sense judgment about what's appropriate based on who needs this info. 3) Include salary, benefits, and any other perks the company offers.
Cast a wide net when advertising for open positions
Good advertising for open positions starts with a targeted recruitment strategy followed by an extensive nationwide search that includes local job boards and online resources like LinkedIn and Indeed. Using online job sites like Mercer County Works, which sends your job posting to multiple job boards, and social media platforms, you can expand your search to include more potential candidates. The benefit is that these methods are more cost-effective than Indeed or the larger job boards because they don't require expensive advertising campaigns.
Screen candidates using phone interviews and video interviews
Phone interviews and video interviews are the most popular ways to screen candidates these days. They're simple, quick, and have a low transaction cost because you can do them over email or chat if necessary! With the recent surge in COVID-19 cases, tech companies like InterviewOpps provide online platforms to allow businesses the opportunity to conduct online interviews. In addition, video interviews enable hiring managers much greater flexibility to have face-to-face interaction and verbal communication without being in the same room.
Provide incentives such as flexible work hours and remote options
These days, it's not uncommon for companies to offer their employees more than just a paycheck, from flexible work hours and remote work options down to health care coverage. Flexibility is a win-win situation for everyone involved. Employers will have access to highly motivated and enthusiastic workers, while employees get the chance of having work lives that are more flexible than traditional workplaces.
Be patient and don't rush into making a decision
While it is tempting to quickly decide on an employee and get them working for your company, this could be a huge mistake. Remember that you will have many other factors besides their compensation when making these decisions. The wrong decision can have terrible consequences for both parties involved, so make sure that any potential hire is a good match by thoroughly examining their qualifications before making an offer!
Mercer County Works is a leader in providing staffing solutions. Our team of recruiters are experts in finding top talent. Besides helping with hiring needs, we also offer dedicated candidate sourcing. If your company is struggling to find a candidate or if you're looking for qualified candidates to fill open positions, it may be worth exploring Mercer County Works today!
You can trust our experienced staff at Mercer County Works to help you find the best fit for your business needs. Whether it's a temporary or permanent placement that you need, we have the resources available to ensure that your company gets what they need when they need it most! So contact us today and let us show you why so many companies choose us first!
Click this link right now and sign up for a free trial of Mercer County Work's services!