Why Your Resume Sucks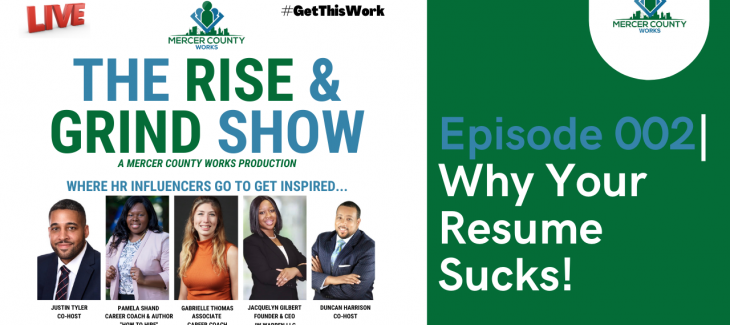 TODAY'S VIDEO: Episode 002 Why Your Resume Sucks | October 29, 2020 | Our panelist will address strategies on preparing your resume to be keyword-optimized while showing you the nuances of a 21st century resume. These tips will immediately add value to your career search and provide the foundation for you to improve your resume.

To be a guest on the Mercer County Works channel, please email us at RiseAndGrind@mercercountyworks.com. Please put in the subject heading: The Rise and Grind show.