This Jobs is Driving Me Crazy! How to Manage Your Mental Health in the Workplace.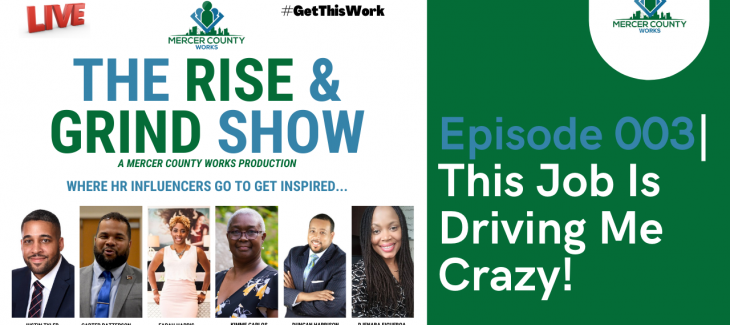 TODAY'S VIDEO: Episode 003 | November 19, 2020 | Our panelist will discuss strategies on addressing mental health issues and how to overcome them in the workplace. Learn how to create a positive culture of mindfulness and well-being for yourself and your organization.

To be a guest on the Mercer County Works channel, please email us at RiseAndGrind@mercercountyworks.com. Please put in the subject heading: The Rise and Grind show.