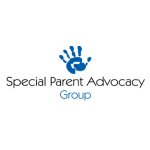 Special Parent Advocacy Group
Special Parent Advocacy Group
We hire GOOD people to do GREAT work!
Trenton

,

New Jersey

,

United States
Trenton

,

New Jersey

,

United States
Company History
Was founded on Nov 4th, 2011 by Maurice & Nicole Whitfield with the support of founding board member Marisol Ovalle's & Wanda Carter. 2012- 2013 SPAG provided free advocacy services to the Trenton Public Schools without funding and compensation. Founder, Nicole Whitfield was the only advocate that volunteered at this time.2013- SPAG became a federal 501c3 organization and began an in-home daycare caring for special needs children out of the founding family's home on 220 Franklin Street in Trenton, NJ. 2014- SPAG applied to become a respite provider so they could open the first special needs afterschool program and a weekend program in Trenton, NJ. Later that year, Samantha Lamb joined SPAG as a volunteer grant writer and programming consultant.
2015- In January, SPAG opened its first special needs afterschool program at Monument Elementary School servicing ages 3-13 under the leadership and direction of Samantha Lamb. In March, SPAG opened an adolescences afterschool program at Trenton High West serving ages 14-21. These programs were the first of their kind to operate in an inner city throughout the State of NJ.
Company Information
Special Parent Advocacy Group is an approved 501c3 organization that is a qualified respite provider through the NJ Department of Children & Families - Children's System of Care and is actively providing respite programs for families of children with developmental/intellectual disabilities within the mercer county area.